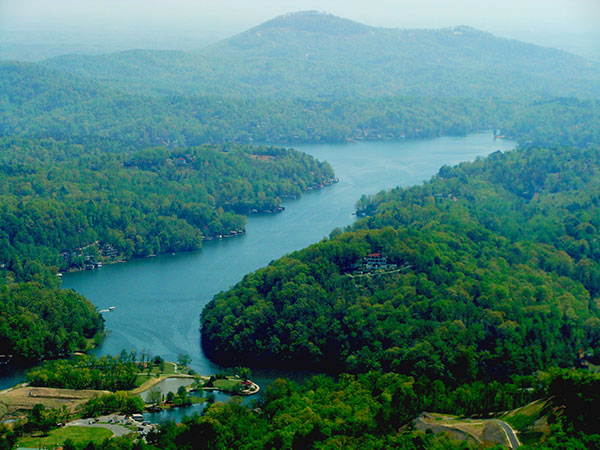 ---
Lake Lure North Carolina
"Lofty Views…Deep History"
---
---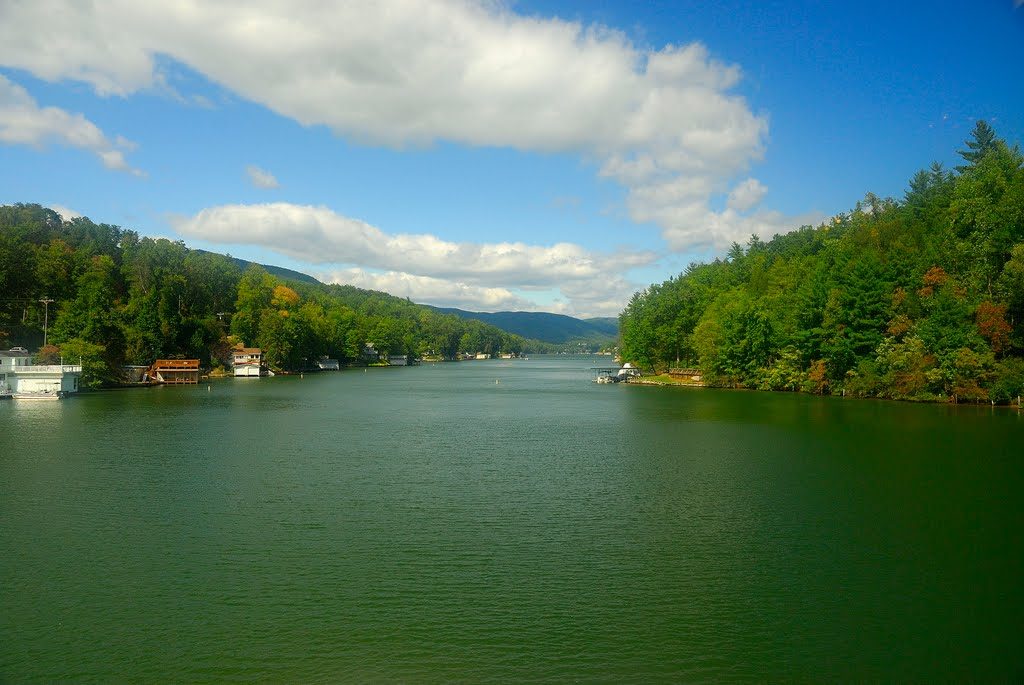 ---
Town of Lake Lure North Carolina
The Town of Lake Lure is a manmade gem of the North Carolina Mountains. The town lies in the heart of Hickory Nut Gorge in Rutherfordton County, 27 miles from Asheville. The Rocky Broad River flows through a series of rapids to feed into the crystal-clear waters of Lake Lure. Lake Lure is the center of this community and features three long bays, an island of seven acres, small bays and granite mountain cliffs. The beautiful mountains make a picture perfect backdrop for this town. From the lake, you can see the Chimney Rock attraction above. At the top of Chimney Rock, you can see the entire town, beautiful mountain scenery, and Lake Lure. The Town of Lake Lure is a great location for many sports such as swimming, golfing, hiking and serious rock climbing. The lake creates a wide variety of water activities ranging from canoeing to fishing to boating. Lake Lure has been featured in many blockbuster films for scenes from the movies Thunder Road, Dirty Dancing, A Breed Apart, Forrest Gump, The Last of the Mohicans and Firestarter.
---
History of Lake Lure NC
In 1902, Dr. Lucius B. Morse and his brothers purchased 64 acres around the present-day area of Chimney Rock State Park. Dr.Morse wife, Elizabeth, is credited with giving the town and the lake its name.
By 1925, the Morse family created Carolina Mountain Power Company and funded the construction of the Broad River dam, which produced the lake. The Lake was completed in 1927 and covers approximately 720 acres with 27 miles of shoreline.
Development plans came to a screeching halt in 1929 when the Great Depression took its hold on the United States. The lake and dam was foreclosed by Stroud & Company. Stroud owned the dam and power until 1965. After the North Carolina General Assembly enacted a legislation that authorized the Town of Lake Lure to issue revenue bonds, the dam, power company and real estate of Lake Lure was acquired by the town in 1965.
---
Chimney Rock Attraction
Lake Lure Arts Festival
Dirty Dancing Festival
Lake Lure Olympiad
Lake Lure Polar Plunge
Dragon Boat Festival
---
---