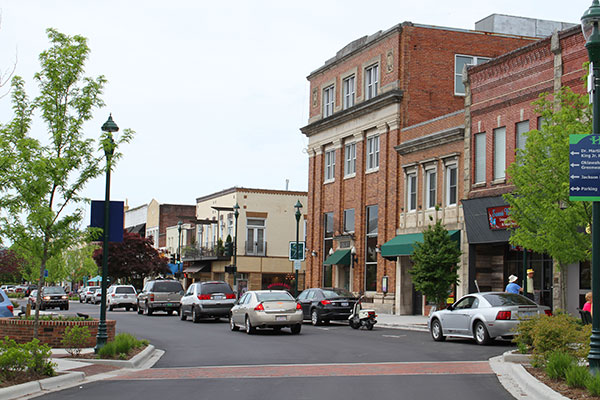 ---
Hendersonville North Carolina
"Life's Playground"
---
---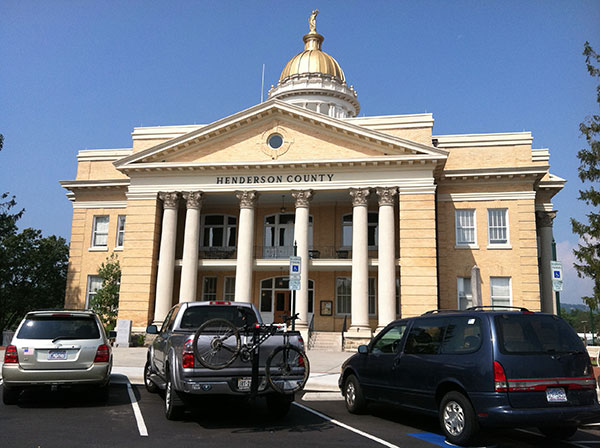 Town of Hendersonville NC
Hendersonville NC is located just 22 miles South of Asheville in the Western North Carolina Mountains, at an elevation of 2200 feet. Nestled between the Blue Ridge and the Great Smoky Mountains, Hendersonville, offers great dining, great views, festivals, arts, breweries, wineries, and many different activities for every age. Hendersonville is close to the NC/SC border and has many things to do and explore all year round.
One of the largest festivals that happens in Hendersonville and brings thousands of people every year is the Apple Festival. A four-day celebration in honor of the many farms that produce North Carolina apples offers live music, arts and crafts, apple vendors of all types, youth activities, food vendors, and the King Apple Parade. This family festival has a variety of events and entertainment during the Labor Day Weekend. The North Carolina Apple Festival has been named as the Top 20 events in the Southeast for September.
North Carolina is the 7th largest apple-producing state in the nation and Henderson County is the largest apple-producing county in North Carolina. The most widely-grown apples at the festival and offered by local farm vendors are Red Delicious, Golden Delicious, Rome Beauty and Galas.
---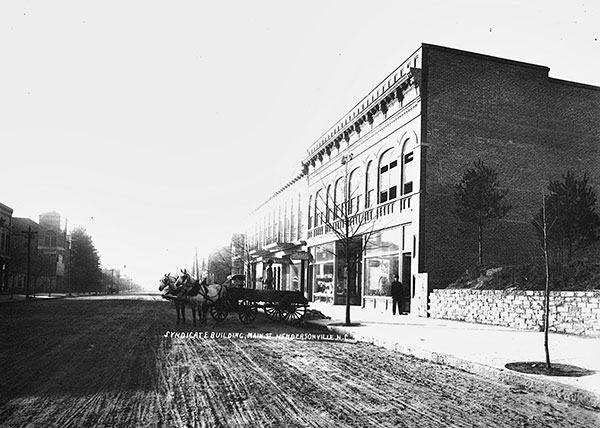 History of Hendersonville NC
Henderson County developed slowly through the eighteenth and nineteenth centuries and was occupied by the Cherokee Indians. In 1795 After the signing of the Treaty of Hopewell, the Cherokees were forced to give up their eastern lands. New settlers to the area took notice of its wide and fertile river valleys, formed by the French Broad River.
Henderson County is located at the southeastern edge of the North Carolina Blue Ridge Mountains. With the completion of the Buncombe Turnpike, new the north-south road created commerce and the beginnings of a cash-crop economy. More and more farmers now shipped surplus produce and stock along this road to distant markets.
As the population grew the county seated was formed and the layout of downtown Hendersonville was laid out with trees and the street was to be 100 feet wide so that a carriage and four horses could travel to town and bring goods to sell.
The Buncombe Turnpike allowed Hendersonville to grow as it brought many merchants, lawyers, and other professionals, as well as innkeepers whose clientele were travelers along the road. In 1902 the railroad came to Hendersonville sparking an economic boom allowing goods to get to national markets and attracting many visitors and tourists to the area. Tourism and Agriculture still play a very large role in Hendersonville today.
---

---
DuPont State Recreational Forest
The Western North Carolina Air Museum
The Pisgah National Forest
Jump Off Rock
Sierra Nevada Brewing Company
Garden Jubilee – Memorial Day weekend
North Carolina Apple Festival – Labor Day weekend
Flat Rock Playhouse
North Carolina Mountain State Fair – first week of September
---
---