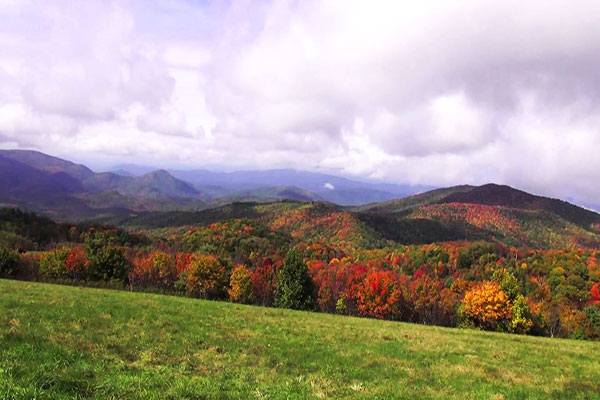 ---
Clyde North Carolina
"Away From It All"
---
---
Town of Clyde NC
Clyde NC is a small town located just west of Asheville and associated with Haywood Community College and the Haywood Regional Medical Center. Clyde is surrounded by beautiful mountains and green valleys while offering outdoor recreation to visitors and residents. Clyde is quaint, charming and full of old-time stories, and is the perfect place to stop, relax and view in the beauty of the mountains of North Carolina.
At the center of Clyde is a 50 mm anti-aircraft gun is located on the town square.  This gun was acquired due to the efforts of David Brown.  Now a memorial which is dedicated to the memory of the Clyde township veterans who gave their lives during World War I and II, Korean Conflict, and the Vietnam War.  This memorial has now become a part of Clyde and now bears its picture on the town seal.
---
History of Clyde NC
Clyde Township was formed in 1877 from the areas of Pigeon, Beaverdam and Waynesville. At first it was called Lower Pigeon, and later the township was named Clyde after the town had grown up on the banks of the Pigeon River. J.M. Shook gave the lot upon which the depot was built, and in the year of 1889 the Town of Clyde was incorporated.
Clyde is also the home of the Shook Museum, housed in one of the oldest buildings still standing in Haywood County. Built around 1795 by Jacob Shook for his son Peter. This house is known and associated with the founding of Methodism in Haywood County.
The first settlers of Clyde engaged in agricultural pursuits, in merchandising, and in raising live stock.  Many of the early settlers tilled the soils and raised cattle. Clyde was the major livestock shopping point west of Asheville. The streets of the town were filled with livestock when farmers from surrounding areas brought their livestock to the town to ship them out on railroad cars.
---
Haywood County Quilt Trails
The Shook Museum
Ferguson's Trout Farm
Buckeye Ridge Hiking Trail
"The Rattler Highway 290" Motorcycle Ride
9/11 Memorial
---
---