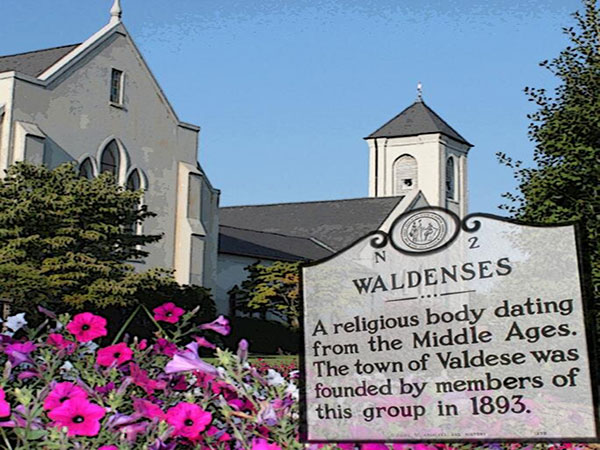 ---
Valdese North Carolina
"Where the Piedmont Meets the Mountains"
---
---

Town of Valdese NC
Valdese is located in the heart of Burke County where the Piedmont meets the Mountains. The Catawba River runs through Burke County creating a wide valley and Lake Rhodhiss. Valdese is far more than your average small town! The town is a unique and educational adventure! You can shop downtown for antiques, jewelry, gifts, consignments and handmade crafts. The town also features a winery, museum, Old Rock School Art Galleries and a great model train museum! There are many nature and recreational parks that have outdoor concerts, car shows and so much more!
---

History of Valdese, NC
The original settlers of Valdese arrived on train via the Salsbury-Asheville line in the summer of 1893. Eleven families formed the first group that was led by Reverend Charles Albert Tron, a pastor and philanthropist.  A contract for the purchase of land from the Morganton Land Improvement Company was completed and the Valdese Corporation was founded. About ten thousand acres of land was purchased for around $20,000. The eleven families were determined to extend southward and south-westward and immediately began work clearing, digging, plowing, cutting timber and working a sawmill. The clan was soon joined by their fellow countrymen; additional settlers arrived from Utah. Others soon followed arriving from Italy and other various places.
---

Waldensian Festival
On the second Saturday in August, Valdese holds an annual festival in celebration of the "Glorious Return" of the Waldenses from exile in Switzerland to their native valleys in the Cottian Alps of Italy in 1689. The festival will concentrate on unique crafts, great food and top-quality entertainment. There will also be children's rides, live music throughout the day, wonderful shopping, a pageant, boccie tournament, footraces, the outdoor drama "From This Day Forward", and much more. Bring your friends and families to enjoy two wonderful mountain summer days!
---
McGalliard Falls Park
Cave at Trail of Faith
Visit the Three Graces
Waldensian Heritage Winery
Valdese Heritage Arts Center
Bluegrass at the Rock
---
---