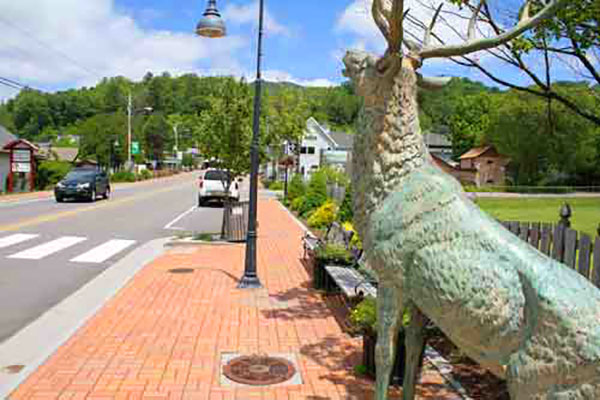 ---
Banner Elk North Carolina
"Jewel of the Blue Ridge"
---
---

Town of Banner Elk NC
Banner Elk a small one light mountain town located in Avery County North Carolina. The four seasons, the abundant outdoor recreation and activities, the festivals, and especially the climate bring many visitors to this town year after year. With the small town atmosphere, relaxed environment and friendly people gives people a reason to visit  again and again as well as relocate to Banner Elk.
Banner Elk offers a number of fine lodging choices, world-class restaurants, and unique shops, and even our own winery. Lodging options range from hotels to quaint bed and breakfast, to vacation rentals and resorts in Banner Elk. When dinner time comes around, there is no lack of places to eat in Banner Elk with many various cuisines, ranging from casual to fine dining.
---

History of Banner Elk NC
The first people in Banner Elk were the Cherokee Indians. Cherokee artifacts indicate that the tribe used the land around the Elk River Valley as hunting grounds. The first white settlers to the area were Delilah Baird and John Holtsclaw, who made their home on 480 acres of land in 1825. During the next few decades, the area was settled by many people who came from various European countries. In 1911, the town was incorporated by the North Carolina General Assembly and officially became called Banner Elk.
Early settlers were farmers and some fur traders. Today agriculture is still a large part of the economy of Banner Elk, as the area is known as the "Christmas tree capital of the world." For many years, Banner Elk was comprised of a few small, locally owned and operated businesses. In the early 1900's people started coming to Banner Elk for vacations and short visits to the mountains. In 1892, the Banner Elk Hotel was built to accommodate the vacationers, and today Banner Elk is the premier place to visit in the Blue Ridge Mountains for a great vacation.
---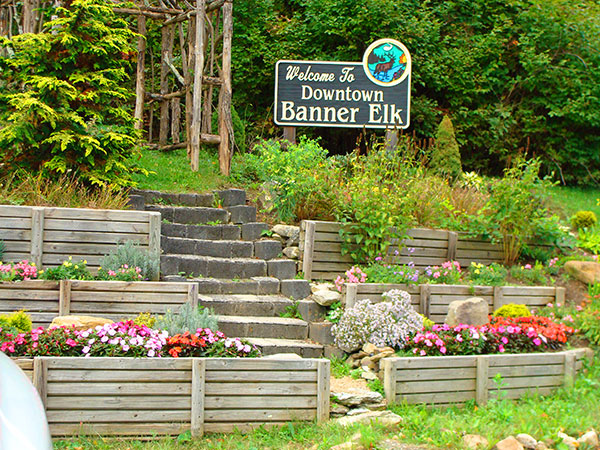 Highlights of Banner Elk North Carolina
Woolly Worm
Highland Games
Fine Arts and Crafts Festival
Concerts in Tate Evans Park
Autumn at Oz
Sugarfest
Winterfest on Beech Mountain
Roasting of the Hog Fourth of July Beech Mountain
Lees McCrae
Grandfather Mountain
Blue Ridge Parkway
Beech Mountain Ski Resort
Sugar Mountain Ski Resort
---
Nearby Cities and Towns:

---
---