---
The Virginia Creeper Trail in Damascus was developed in 1984 from an abandoned Norfolk and Western Railway line, known as the "Creeper". Its elevation from Abindon, VA and adjacent town starts at 2,040 feet and stretches over 34 miles to its highest point at Whitetop Station with an elevation of 3.576 feet. The majority of the visitors park in the town of Abingdon or Damascus, rent some bikes from one of the shops and take a shuttle to the top of Whitetop Station and experience the 17 miles down hill back into Damascus. The ride from Damascus to Abingdon is flat but an additional 17 miles long.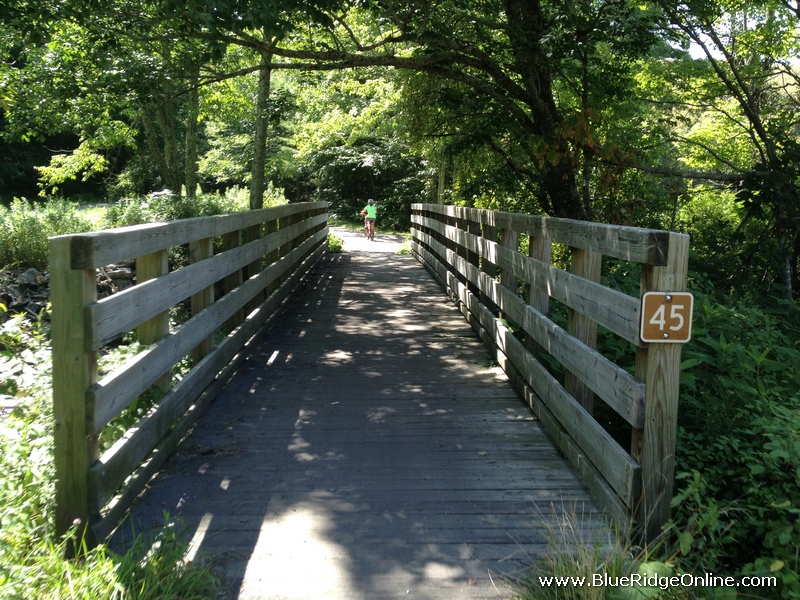 This rail trail system attracts  over 100,000 plus people from all over the world bringing them to Damascus or Abingdon Virginia. The scenic trail and gentle grade make this attraction great for all members of the family whether young or old. The Virginia Creeper Trail is used by bicycles, fly fishing anglers, hikers, and horseback equestrian riders. The Virginia Creep Trail is wide and easy to navigate passing a few small towns, traveling over bridges, and over water. The bicycle ride down hill takes between 2-4 hours depending on how fast you go and if you make stops along the way.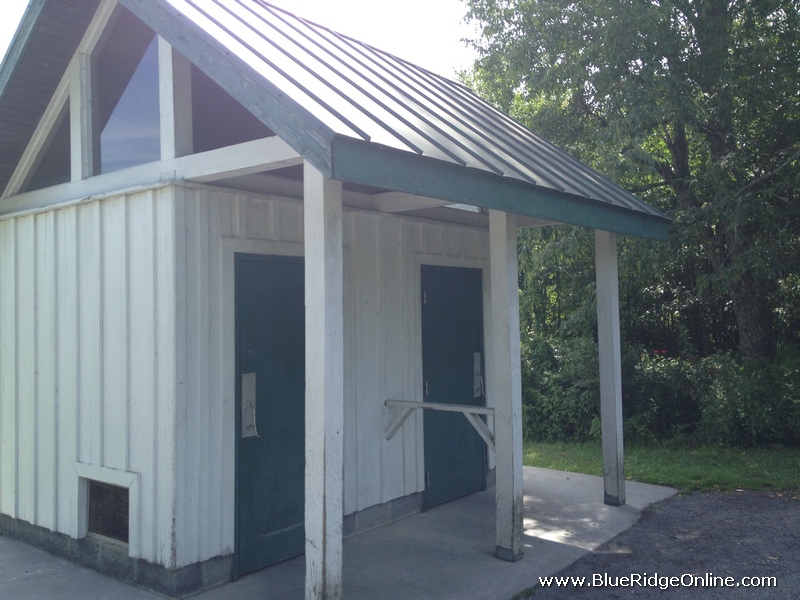 There are stops along the way with restrooms, food and history of the railroad such as the old railroad station at green Cove, the high trestle bridge at Creek Junction, and Taylor's Valley Community. There are three visitor centers along the trail. The Damascus Caboose, Green Cove Station and the Whitetop Station. There are souvenirs for sale as well as restrooms and history of the trail at these stations.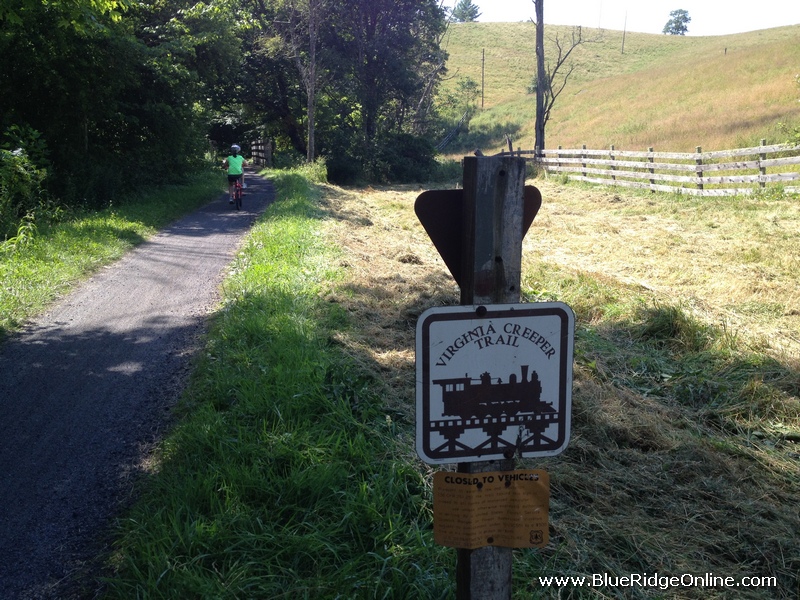 ---