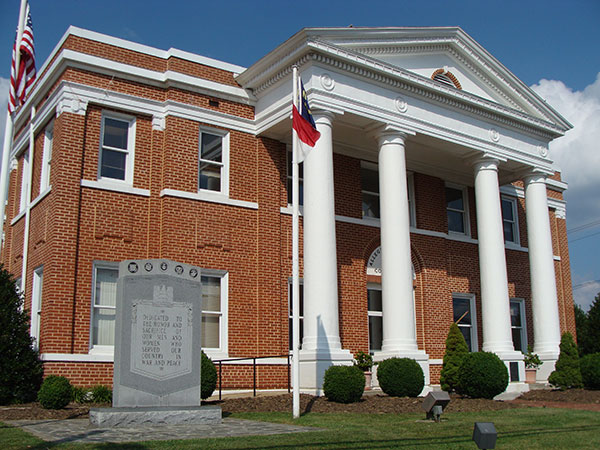 ---
Sparta North Carolina
"Explore The Rhythm"
---
---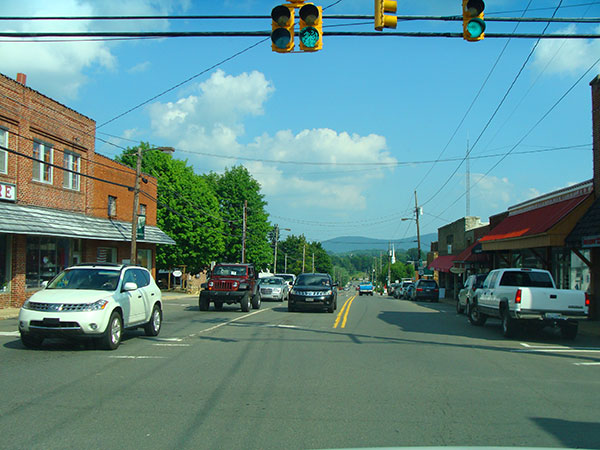 Town of Sparta NC
Sparta is the center as well as the focus of community life for Alleghany County. Like many southern towns, the Courthouse is the center of town. The old central business district recalls the charm of the town's early history. With a variety of motels, bed and breakfast inns and vacation rental properties in and around Sparta, NC, and the Blue Ridge Mountains as a backdrop, the area offers the traveler a a slower pace of modern life.
The town also features one of the most complete public parks for a community of its size, Crouse Park, located just two blocks north of the Courthouse. It offers extensive play equipment for youngsters, covered picnic pavilions, a performance stage, basketball and volleyball courts, a walking loop and a skateboard park.
Sparta is so convenient from I-77. Just take exit 83 (northbound traffic only) or 85 and follow US 21 north 28 miles up the Blue Ridge. From the Parkway, Sparta is a short drive from the NC 18 intersection near Cumberland Knob, US 21 near mile post 229 and NC 18 at Laurel Springs (mile post 248).
---

History of Sparta NC
Alleghany County was created from land carved out of what was primarily Ashe County in 1859.  James H. Parks, who was an early businessman whose store once stood west of the Courthouse, was one of three men who donated land for the county seat in 1866 and is credited with with suggesting the name "Sparta", after the Greek city-state.
Sparta Is home to the county's oldest manufacturer, Sparta Industries. Begun as D&P Pipe works in 1943, it produces Dr. Grabow pipes. Other manufacturers in Sparta include NAPCO, Parkdale-Magnolia and Martin-Marietta Composites.
---
New River State Park
Rugged hillsides, pastoral meadows and farmlands surround what is believed to be one of the oldest rivers in North America: the New River. Its waters are slow and placid. Its banks are fertile and covered with wildflowers. Dedicated as a National Scenic River in 1976, this gentle river is the centerpiece of New River State Park. The New River area still maintains an old-fashioned charm. Mountain roads are narrow and winding, dotted with small farms, churches and country stores. The river itself is tranquil, offering good bass fishing, trout streams, excellent birding and inspiring mountain scenery. But perhaps the best way to absorb and appreciate the river's peacefulness is from the seat of a canoe as it glides across the slow-moving waters. Four areas with river access make up more than 2,200 acres of the park and provide spots for camping, canoeing, picnicking and fishing.
Website –    www.ncparks.gov
Email – new.river@ncparks.gov
Hours & Seasons –  Year-round
Address: 358 New River State Park Rd., Laurel Springs,   NC   28644
Phone: (336) 982-2587
---
Highlights of Sparta North Carolina
The New River
Alleghany County Fairgrounds
Stone Mountain State Park
Sparta NC Wineries
---
---